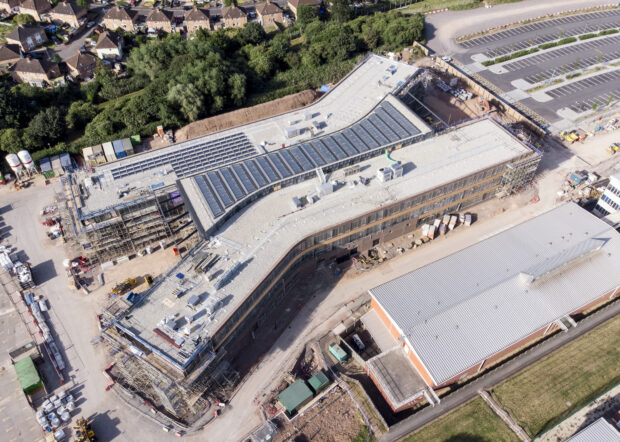 Welcome to the new UK Hydrographic Office (UKHO) blog. It is intended for anybody interested in what the UKHO is doing in digital, data and technology. We want to keep you up to date with what we are doing and how we are doing it.
Who are we?
The UKHO is a world leading centre for hydrography and we provide marine geospatial data to help people make decisions at sea. We're at the forefront of the marine geospatial and blue economy revolutions and we are based in Taunton in the South West of the UK.
As a trading fund, sponsored by the Ministry of Defence, we bring in revenue and act more like a business than most other government departments. You can read more about what we do on our About Us page.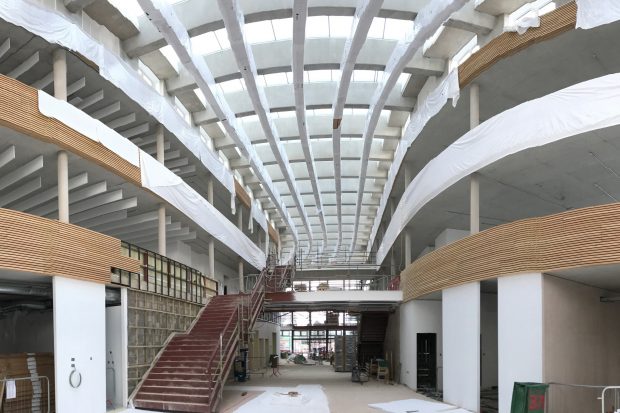 Inside the UKHO's new building
Changing how we work
Over the past few years we've made some major changes to how we work and we'll be detailing more of this in future posts. We're also building a new place to be based at. It's a state of the art building next to our current offices and we'll be moving in later this winter.
It's an exciting time to be working in the geospatial data area and the topics we'll be covering in this blog will vary from the cutting-edge data science work we're undertaking, to how we brought our development teams in-house.
As our organisation changes we will be adopting a more outward looking approach and we will work in the open wherever we can and share our learnings in digital, data and technology. We hope you'll join us on our journey.
Terry Makewell is the UK Hydrographic Office's Chief Technology Officer.
To keep up to date with the latest on the UKHO blog, please subscribe.