Whether it's to raise a family or care for a relative, career breaks can sometimes make returning to work a difficult thing. This is often the case within software development, where platforms and languages are constantly evolving.
The UK Hydrographic Office is hoping to make this transition a little less daunting by offering a Software Engineer Returnship.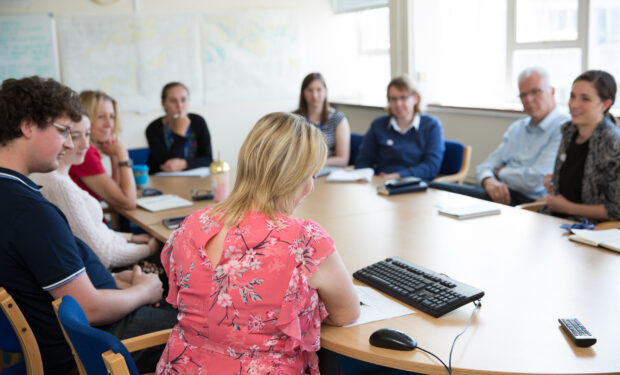 Picking up where you left off
As Software Development Manager at the UKHO, it is my responsibility to recruit software engineers and build our capability within this area.
I believe there are skilled, motivated people who want to be valued for the experience they already have. I also believe these people should not have to start their careers from the bottom, just because they have taken a break from their career.
That's why we are offering a fantastic opportunity to someone with previous experience in software engineering who is looking to return to work after a career break. The role is aimed at refreshing your technical skills to become a fully-skilled engineer within a year and will be offered at a salary based on previous experience.
What's in it for me?
We will provide you with a full programme of training and mentoring to refresh your technical skills, helping to give you a smooth transition back to work.
We'll work with you to tailor this development programme to your needs and assign you a mentor to support you with your personal development. This will include some time to focus on induction activities and complete an initial technical skills update. You'll then work as a developer in a number of agile teams, gaining knowledge in C# or Java, Scrum, test automation as well as a number of up-to-date frameworks.
During this time you'll also benefit from flexible working. At the UKHO, we offer working arrangements that fit around your commitments and lifestyle, including a flexible approach to hours and remote working.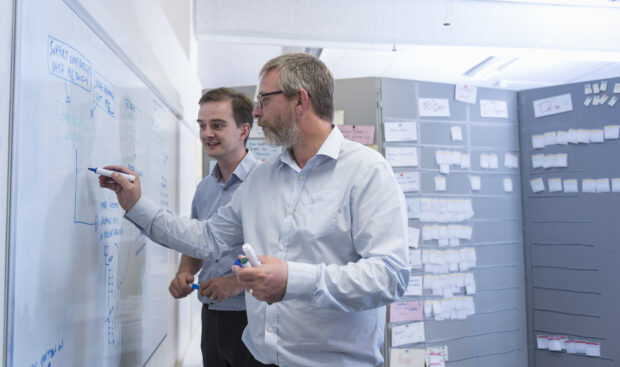 Inclusive employment
As a government agency, this forms part of our commitment to help the Civil Service become the UK's most inclusive employer by 2020.
I strongly believe that investing in our people, providing flexible working and encouraging personal development reaps huge rewards in terms of motivation, loyalty and job satisfaction. And this can only be a good thing for any organisation wanting to recruit and retain their people.
Sharon Lewis is Software Development Manager at the UK Hydrographic Office.
Find out more about our Software Engineer Returnship