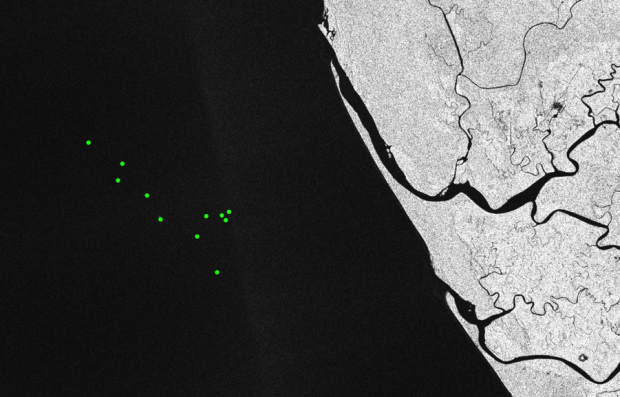 We are a very lucky team of data scientists at the UK Hydrographic Office (UKHO). Not only do we get to work in wonderful Somerset, but we also get to work on super exciting data sets and problems.
We consume vast amounts of data and transform this into useful information for organisations in the marine domain, including those in global shipping, oceanographic organisations and Defence.
We have a global remit and our problems often involve a geospatial element which makes for some great visualisations and poses additional and interesting challenges.
Opportunities from challenges
It is an interesting time for many organisations as data volume and variety increase exponentially. For us, it is no different. We consume data from satellites, overland drones, underwater autonomous vehicles, survey ships and more.
The data science team is helping the organisation deal with these changes to ensure our existing products are as good as they can be, as well as develop new opportunities to utilise the data we receive.
Varied projects
The data science team projects include:
understanding the movement of global shipping traffic - using many terabytes of data and distributed computing systems
using deep learning to process and identify objects in satellite data
processing terabytes of data to understand the layout of the seabed
image segmentation to define the coastline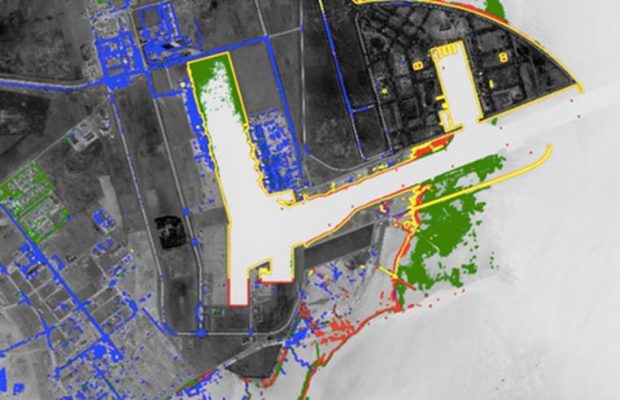 Geospatial specialists
Most of our problems have some geospatial element to them which has led us to become the geospatial specialist hub for the Government Digital Service (GDS) Data Science Accelerator programme.
This programme gives people a great opportunity to get into data science and work on projects that could support their organisations. We are currently supporting people from the NHS Devon Partnership Trust and the Rural Payments Agency, amongst others.
We also run an internal accelerator and events to build a community of people around data science at the UKHO. We think it's important to build knowledge across the organisation and for cross pollination of ideas from different departments.
We run a weekly 'coffee and code' drop in session where we help people learn to code. It also serves as an open office hour for the data science team. We run 2 monthly sessions: a learning lunch lecture series and a reading group to review recent papers.
Team culture
All this makes for a great team ethos and we have a collaborative, supportive and diverse team of skilled data scientists.
We work using agile principles and a range of interesting tools and techniques. We embrace the principle of fast failure and getting things wrong as a way to learn more and faster. We keep up with the latest research and get to attend the top machine learning conferences such as the International Conference on Machine Learning (ICML).
We are expanding our data science team at the UKHO and building a data engineering practice which will work closely with the data science team. If you are interested in getting involved we would love you to get in touch via our social media channels.
Kari Dempsey is Head of Data Science at the UK Hydrographic Office.
To keep up to date with the latest on the UKHO blog, please subscribe.